Well, in terms of decorating, that is. Since the temperatures here in AZ are still hovering around 105, it is kind of hard to tell otherwise! Blogs everywhere are showing their "fall" colors, which was all I needed to give me the go ahead to make the cookies to go with! It was a nice change from the summer color icing bottles that have been adorning my countertop for the last 4 months! This what I came up with...can't you just see these sitting on your table at Thanksgiving. Whooaaaa, let's get through Halloween first, right?!
Don't ya just love those acorns? It is hard to tell from the pics, but those little cookies are only about 2 inches, they are so stinkin cute! BTW, that platter that they are sitting on...$1.99 at Hobby Lobby and they come in various fall colors. Yep, it's plastic, but you really don't know it till you pick it up. They look even nicer in real life!
Linked to: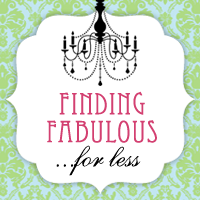 There's a skinny girl who lives inside of me that's screaming to get out...I can usually shut her up with cookies!