First we have to rewind back to October 30th, when I showed you a little sneak peek of my next ABC (Anything But Cookies) project. For those of you that were not around then or for those of you that may have forgotten, I am speaking of this little beauty:
This deserves a close-up!
Now we can fast forward to the present. In my own defense, it has not REALLY taken me 3 months to complete, but hey, life happens! The lower piece has been in my craft room for quite a while, but the rest if the refinishing process was slowed quite a bit by the holidays.
I wish I could be "that" person that gives you some ridiculously low final cost, but because between my husband and I we managed to break every...single...piece...of...glass (6 in all), it's just not going to happen. Having said that, my final cost was considerably lower than if I would have had to purchase this piece new.
Anyhoo, this is how it looks now...drum roll please
Whatch'a think...not bad, huh?! This is by far the biggest project I have taken on...is it perfect, absolutely NOT...is it good enough for my craft room, ABSOLUTELY! Would I do it again...yep, but I would do things differently. I learned a lot of "do's and don'ts" the first time around!
Thomas requested Superbowl cookies, so Nana will not disappoint...I will post a pic when they are done! Till then, Happy Baking!
This post linked to: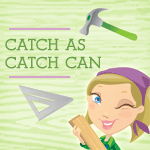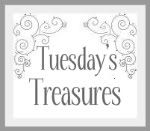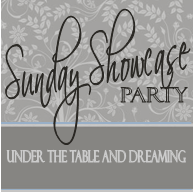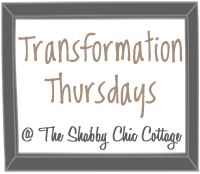 There's a skinny girl who lives inside of me that's screaming to get out...I can usually shut her up with cookies!