So a while back we purchased a new mattress...I came up with the hair brain idea to go "King", which of course created a problem. Not only did I need new bedding (and my last was not very old and I certainly was not tired of it), but I also needed a new headboard.
So let's rewind a bit...a while back my bff,
Karolyn
(be sure to check out her blog...she is paper "royalty") found a designer fabric store that sold kits to make your own headboards...it came with everything except the fabric and I think a King size was about $175. Not bad...but I am
cheap
thrifty, so I thought I could do better!
Ions ago, I found this tutorial on making a headboard that I knew would come in handy someday. I did not bother to take pictures of my process because these instructions were already easy enough. You can check it out at
The House of Wood
. I did do a couple of things differently...besides the button design and how I attached them was, I omitted the foam rubber and just used a a couple of thickness of batting. I used a little thicker piece of plywood than she showed in her tutorial. I chose to do only two rows of buttons because I knew they were not going to show on the bottom anyway. Attaching to the wall with a French Cleat is pure genius...I was even able to do it by myself. Hubby wasn't home and I wanted that bad boy on the wall!
Over all, I was quite pleased at the outcome!
Whatcha' think? I chose to go with a solid fabric because I felt I had enough going on with the bedroom as it was.
Approx. price breakdown:
Plywood $17
Fabric 15 (Home Dec fabric 50% off)
Batting 15 (I did have some already)
Buttons 12
French Cleat 15
Total Cost $74
Can't beat that, right?
Next up....Graduation Cookies and my second Cane Chair redo!
Till then, Happy Baking...or Making!
Linking to: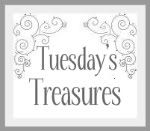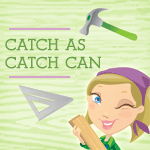 Not Just a Housewife
There's a skinny girl who lives inside of me that's screaming to get out...I can usually shut her up with cookies!