or, in this case "separated at Re-Do". You remember when I brought these cute little babies home, right? Well, in case you forgot, they looked like this:
Now, like any proud "Momma"...I knew they were going to blossom into something beautiful. Other's probably thought, not so much! Well, first came re-do #1...which I got a lot of emails/comments on...not for my expertise craftsmanship, but for the fabric itself. Everyone wanted to know where I got it...well, never fear. If you are interested in the deets on the fabric, see below because as promised, I gathered some info for ya!
Anyhoo...once again, if you forgot what it looked like, I will refresh your memory:
I knew from the get-go that these two chairs were not going to remain a "pair". I wanted to play around and make them completely different...and I think that I did that. And now for chair #2....drum roll please:
Whatcha' think? Wild, huh?
It is impossible to see in the photo, but I once again used a purchased braid trim that was about $4. The fabric is from the Home Dec department at Hob Lobs...$17. Paint is Valspar Spray Black Satin, about $8. Total investment, counting the original chair was approximately $39...not too shabby!
Definitely NOT twins anymore! I don't know why I picked a zebra print...I have absolutely no place to put it really. If I actually had a spare corner in my
studio
craft room, it would match perfectly...unfortunately, I don't. I have thought about selling it, till then....I guess it will sit in my dining room.
I have to say, this re-do was harder than the first. I am sure you have been there...the first time all the stars must have been aligned because for my first ever reupholster job, it was pretty easy. This one, not so much! It all came together in the end, but it was a bit more of a struggle getting there!
As for the fabric update on my first chair...I made a trip to Mesa Sales yesterday and was told that yes they have a website, but they do not take online orders. The lady was nice enough to give me all the fabric details however, so maybe you can track it down elsewhere. Here is what I found out:
Manufacturer: Lacefield
Design: Document
Color: Sepia (which it really is not at all)
Hope this helps...good luck girls!
Next week, a small table re-do and a couple more cookie bouquets! Till then...Happy Baking!
This post linked to: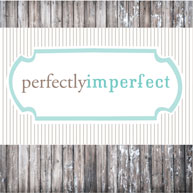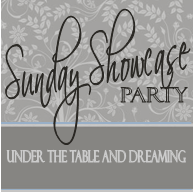 Miss Mustard Seed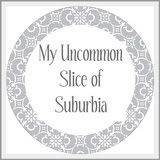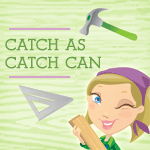 There's a skinny girl who lives inside of me that's screaming to get out...I can usually shut her up with cookies!