So, next week I will start working on Easter cookies for orders to be shipped out. I love to try out cutters to see which ones I like best and which ones I can have the most fun with. Here are a few more "sample" cookies I whipped up last week!
Whatcha' think? Could you see these sitting on your Easter table?
I have already been working on some super cute Cinco de Mayo cookies...so much fun, I can't wait to share those!
Till then...happy baking!
This post linked to: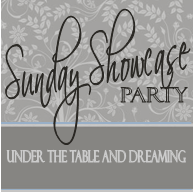 The CSI Project
Somewhat Simple
There's a skinny girl who lives inside of me that's screaming to get out...I can usually shut her up with cookies!