"Follower Update": This is seriously making me crazy and if this is happening to anyone else and you have solved the issue, PLEASE let let me know how you did it! Not only can I not see my own Followers, but I cannot see them on other's blogs as well. I am not even able to become a follower on those blogs. What the hell heck?! For the life of me I don't know what the problem can be nor where to start to resolve it. Please help save a girl's sanity!
Okay, carry on...
These are a couple different sets that I made last week. These were for an "end of the school year" party that Melissa and her family went to. Who doesn't love ice cream and Popsicles, right?
Staying with the summer theme, Kelli wanted to send some cookies to a friend in Washington...what guy doesn't appreciate a good hot dog, hamburger and cold beer?!
Whatch'a think? Father's Day is coming up so I have some fun gift boxes to put together...stay tuned!
Till then...Happy Baking!
This post linked to: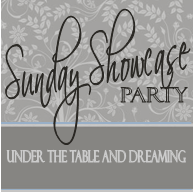 There's a skinny girl who lives inside of me that's screaming to get out...I can usually shut her up with cookies!