A little update about my icing recipe. Although this is an AWESOME recipe, I think it is only fair to tell you that it is no longer the one that I use. I have switched to a "revised" Royal Icing, that is VERY similar in taste, but sets up much better and FASTER! If you are interested in my latest version, please go here. Enjoy!
So, you have the cookie dough and now you probably want icing to put on it. There are several different types of icing for sugar cookies, as well as recipes for each. Once again I will state that this is the one that my taste testers (aka, my family) preferred.
A lot of cookie decorators use Royal Icing. I will admit that I was leery to even try it because I heard that it did not have a good taste. I'm sure RI users will strongly disagree! Anyhoo, it was not the frosting of choice in my house anyway. I use a Buttercream Icing, but once again the recipe has been tweaked a bit. I started with
Karen's
recipe and with the help of fellow cookiers, changed the amounts of a few ingredients to help decrease the "drying" time. This is my version:
Meringue Powder Buttercream
3 Cups Powdered Sugar
2 1/2 TBS Merigue Powder (I use Wilton's)
1/4 Cup Water (may slightly vary)
1-1 1/2 tsp. CLEAR Vanilla
1/2-3/4 tsp. of BOTH Almond and Butter Flavoring
2 TBS. Crisco Shortening
Addtional water for thinning
Mix 1/2 of the Powdered Sugar and all the Meringue Powder in in a bowl. Using your mixer slowly add the water till smooth. Add flavorings. Mix in the remainder of the powdered sugar and add your shortening last. Mix long enough to incorporate your shortening well.
At this point you will have a pretty thick consistency icing. Since I pipe and flood with the same consistency, I thin my icing at this time with additional water. I use APPROXIMATELY 1/8 of cup, but this can vary also. You can use the "10 second rule", which is to drizzle the icing in the bowl and and see if it self levels in about 10 seconds. You can also think of the consistency of "honey".
I let my cookies dry for approximately 24 hours.
A few cookies to share. I love using a heart cookie cutter to create Bride and Groom cookies. I was not the "brain" behind this design, I have seen it done several times, so I borrowed the idea. Hope you like!
Linked to: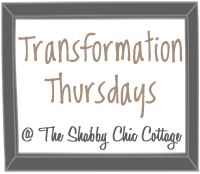 Happy Baking!
There's a skinny girl who lives inside of me that's screaming to get out...I can usually shut her up with cookies!